Our merch sales are handled by our label now…we got our people on that shit, yo!
All thumbnails below redirect to Yup Records, else their preferred online marketplace.
For those wishing to eschew online marketplaces, we salute you.  Send us a note with well-concealed cash and we'll sort you your goods the old school way.
Upsuck
P.O. Box 232
Tempe, AZ 85280
I'll Be Glad (When They Run Out Of Gas) – Upsuck/Hans Olson split 7″ 45rpm – $15
Upsuck (eponymous) – full-length CD – $8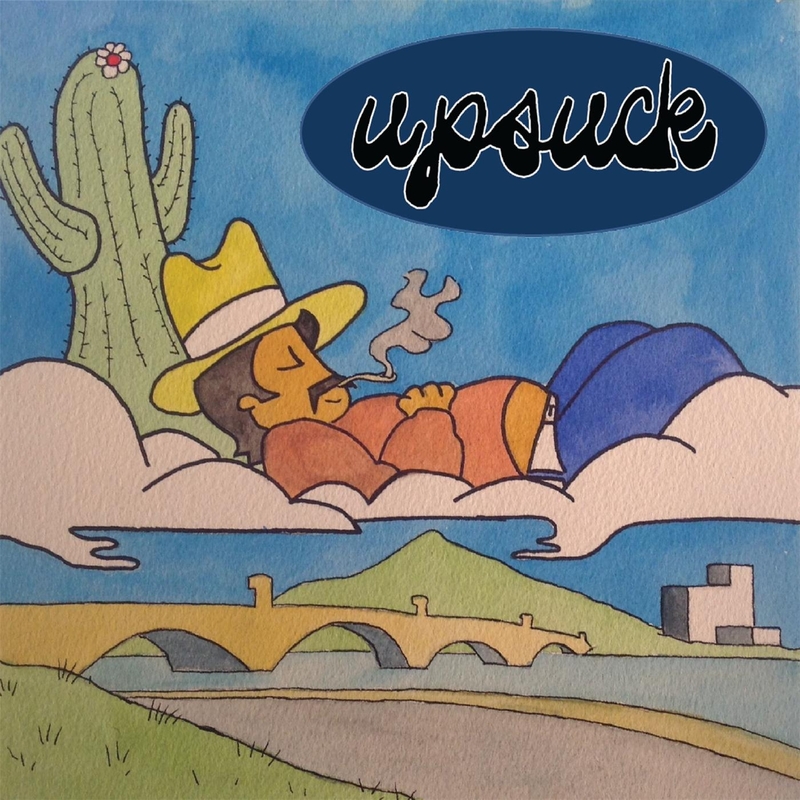 T-shirts – $18

Posters – $7

Spandex Warrior poster