"If You Had Fun, You Won" -- craigo solo show!
Upsuck's craigo has just released some new solo material and will be performing the album live, in it's entirety, at Time Out Lounge on Sat. 6/18!  The venerable Hans Olson will kick things off.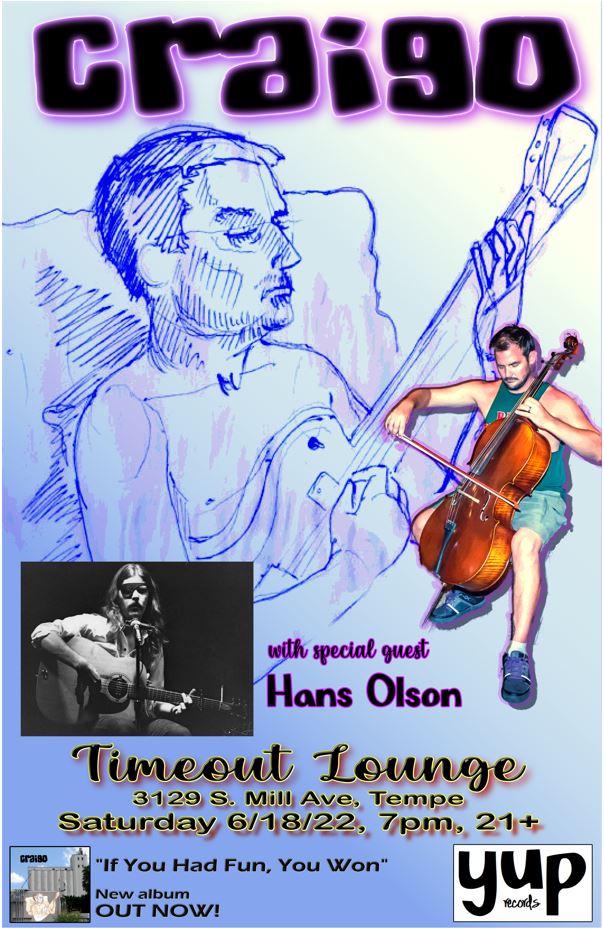 There is no upcoming event in current date to show.